Keynote Speakers 2021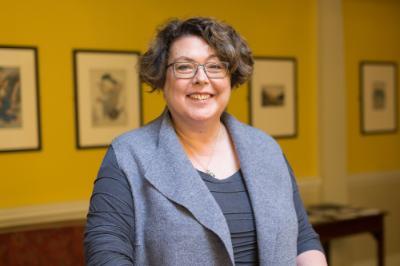 More people are entering higher education than ever before, and data shows that they are graduating with a better set of degree outcomes than ever before, at least if they are white, female and middle class. We have acknowledged the need to explore different ways of learning and teaching in universities, to enable a more diverse set of people to thrive, but have we gone far enough?
Can we put in place sufficient remediation for us to teach roughly as we were taught, but allow everyone who might, not only to access this learning but to thrive as they do so?
Or do we need to ask some fundamental questions about what a degree is for, and how to teach to this end in a way that engages all students and allows them to build on their existing skill sets and capabilities. My sense is that this tipping point will come first in the teaching-focussed part of the sector, but that it will unleash a wave of creativity and challenge for all Universities.
Biography
Sue commenced her role as Vice-Chancellor of Bath Spa University in January 2018. Previously she was Deputy Vice-Chancellor for Student Development at the University of Lincoln where she was responsible for the student journey from application to alumni activities, and had oversight of the Colleges of Science and Arts.
Sue is a palaeontologist by background. After being an academic at Cambridge, Leicester and Edinburgh she moved into senior management, first as Assistant Principal and then Vice Principal at the University of Edinburgh. She is an HEA Principal Fellow.
Sue is currently the Chair of the Natural Sciences TEF Pilot Panel , Chair of the Learning Gain Steering Group for Office for Students (previously HEFCE) and a Executive Member of the MillionPlus group (The Association for Modern Universities).
Sue led the Inclusive Development strand of the BIS Disabled Students Sector Leadership Group. In addition she led the work undertaken by the Higher Education Funding Council for England to define information needs for taught postgraduate students. This work has now been formalised into national policy across the whole of the UK, affecting all Universities and many HE colleges.
Internationally, she has contributed to the development of reward and recognition processes for staff in learning and teaching through the U21 network, and developed the first MOOC to be shared by students in the U21 Universities.
In this session we will take a fresh look at the relationship between education, research and public engagement for the post-COVID world. What is 'higher' learning in this context, and how is it related to a values-based respect for individual identities? How can forms of learning infused with dialogue be truly transformative, not only for individuals but for society more broadly? I will argue that we need to integrate research, student education, professional practices and public engagement more creatively. If we do this, we can develop citizens who are confident critical enquirers, highly skilled, more ethically aware and better able to articulate their future contributions to society.
We will look at a range of practical examples through the lens of the Connected Curriculum framework (Fung 2017), which takes a distinctive approach to research-based education.
Underpinned by a commitment to breaking down the barriers between universities and the wider public, the Connected Curriculum highlights the benefits of connecting students with a range of external audiences and partners throughout their studies. I will also briefly address some key enablers of change for universities and departments. These include empowering and rewarding educators, diversifying and decolonising the curriculum, and working with students as partners and agents of change.
We will finish with time for questions and comments: how do these ideas resonate with colleagues at Newcastle University?
Reference
Fung, Dilly (2017) A Connected Curriculum for Higher Education London: UCL Press https://www.ucl.ac.uk/ucl-press/browse-books/a-connected-curriculum-for-higher-education
Biography
Professor Dilly Fung joined The London School of Economics and Political Science (LSE), UK in May 2018 and became Pro-Director for Education in July 2018.
Drawing on her interdisciplinary roots in English, Political Philosophy and Philosophy of Education and on her long teaching career, Dilly's work focuses on the circle of scholarship that connects research, learning, engagement and leadership (Fung 2016). Her open access monograph, A Connected Curriculum for Higher Education (Fung 2017), explores the unity of research and teaching in curriculum design, providing a spectrum of practical applications to programme design within and across the disciplines.
Before joining LSE, Dilly was Professor of Higher Education Development at University College London (UCL) and also the Academic Director for UCL Arena Centre for Research-based Education (formerly the UCL's Centre for Advancing Learning and Teaching). A Principal Fellow of the Higher Education Academy, she led a series of ambitious initiatives designed to advance research-based education at UCL, including the innovative Connected Curriculum strategy. Previously, Dilly was Senior Lecturer in Academic Practice and Head of Academic Development at the University of Exeter, where she had been awarded a PhD in Higher Education.
Recent publications include an HEA-funded analysis of ways in which job families and career opportunities are changing in research-intensive institutions (Fung and Gordon 2016). Dilly was also lead author of a position paper by the League of European Research Universities (LERU) looking at educational excellence in Europe's leading research-intensive universities (Fung, Besters-Dilger and van der Vaart 2017). She speaks regularly in the UK and internationally on these themes.
Top