Culture, Class, Connection
UK-Japan-Malaysia Virtual Student Exchange (VSE): Friday 8th December (9am UK/6pm JST/5pm MYT)
‌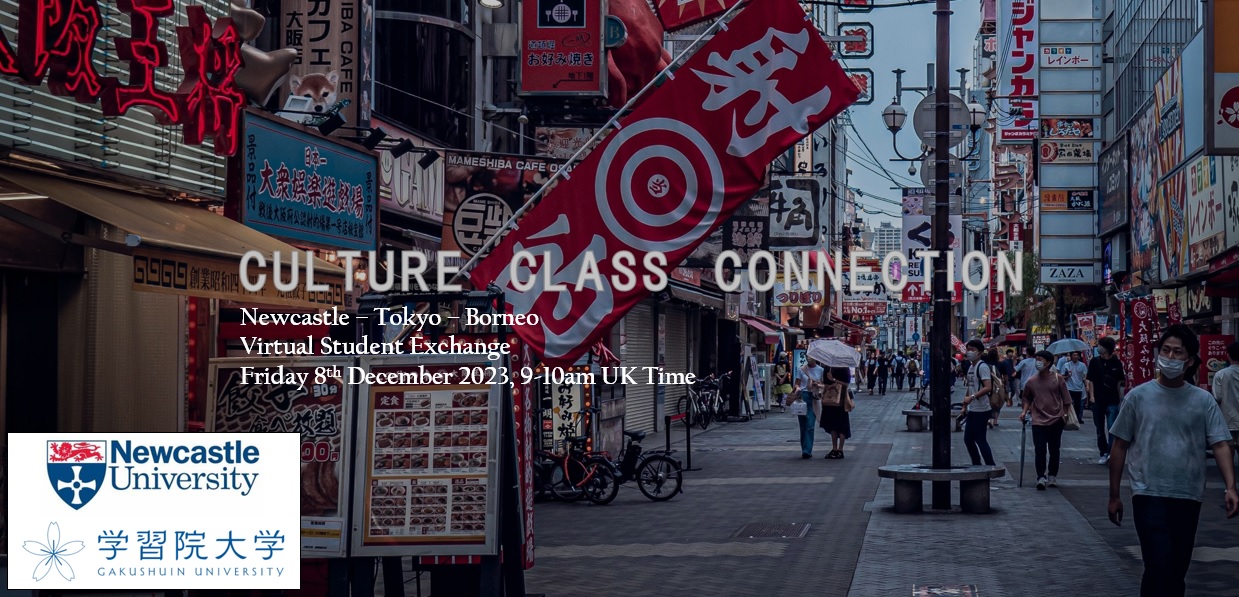 Interested in Borneo or Japan? Interested in meeting students from across the world online to think about culture and social networks but never had the chance?! Then come along virtually on 8th December at 9am UK Time (6pm JST/5pm MYT) to take part in a special event.
We are holding a 'Virtual Student Exchange' (VSE) online.
This is going to connect students in Newcastle with their peers at Gakushuin University in Tokyo and the Sabah region of northern Borneo in Malaysia, around themes of lifestyle and culture across borders. We'll be experimenting to map out our shared social space in these very different places. You'll be taking part in a unique experiment, and because we're using 'simultaneous translation' support, we'll be overcoming any language barriers in real-time. So no preparation or language skills are needed...just bring your curiosity! This is the third time we have held this VSE and students have really enjoyed the experience in the past so please come along and join us, and maybe make some new friends from across the world in the process. The VSE should last about 50 minutes.
Please come and join us. Please Register here as soon as you can.
This event takes place as part of the Culture, Class, Connection project.
Niall Cunningham (Geography, Newcastle University) & Shinobu Majima (Economics, Gakushuin University).
Our partner institutions.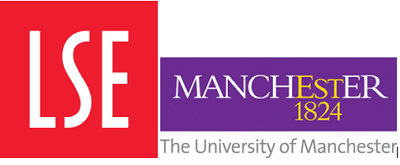 ‌‌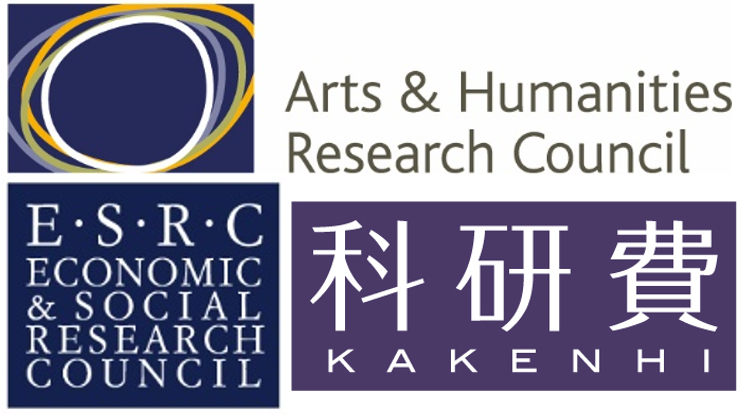 Our project is jointly funded in the UK by the AHRC & ESRC under the 'Japan-UK Social Science and Humanities Connections' call. It is also supported by the Japanese Government Ministry of Education, Culture, Sports, Science & Technology's (MEXT) 'Kakenhi' Grants-in-Aid for Scientific Research Programme.
Top