Northern Quantum Meeting VI
‌The sixth edition of the Northern Quantum Meeting will be held at Newcastle University on Monday 13th January 2020. The aim of these meetings is to bring together researchers from across the north of England working on a range of topics within the field of quantum physics, with an emphasis on providing PhD students and early career researchers a platform to showcase their work.
To register and for more information, please use the menu above.
Details of the previous meeting can be found here.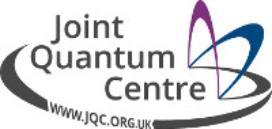 ‌
Top