About the Conference
The conference sets out to challenge the common perception of the beach as place of transition and transformation. Promoting the beach instead as a place of tension, the conference will revisit the disruptive and productive qualities of the clash of two spheres: the conflict of geographical entities but also different visions of the world: modernity versus tradition, chaos versus order. An antagonism enabling us to envision a more utopian territory that potentially could lead to a renewal of discourse.
Conference Venues
The conference takes place on 3 July 2009 in the Research Beehive (18) at Newcastle University, 5 minutes walk from the Haymarket Metro Station. Please click on the map for enlarged view.
The exhibition, 3rd - 17th July 2009, (Vernissage 3 July 2009) will take place at the Blue Gallery at the Fine Art Department (25), Newcastle University. See next paragraph and link for details.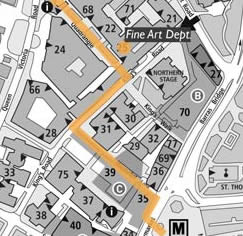 Exhibition
The Exhibition is organized as part of the international conference at Newcastle University and showcases recent work by Irene Brown, Jane Darke, John Fox, Cath Keay, Christian Mieves, Salma Nathoo, Sophie Jung, Judith Tucker.
To find more information about the exhibition please click on the image.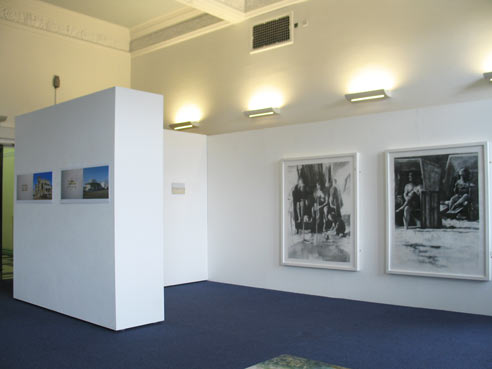 Enquiries to: Beach.Conference@ncl.ac.uk
Web: http://conferences.ncl.ac.uk/beachconference