Getting around
The conference will be held in the Armstrong building at Newcastle University, postcode NE1 7RU, the Armstrong Building, shown on the map below.
General information about travelling to. and within, Newcastle is given below, do not hesitate to contact us with any queries you might have.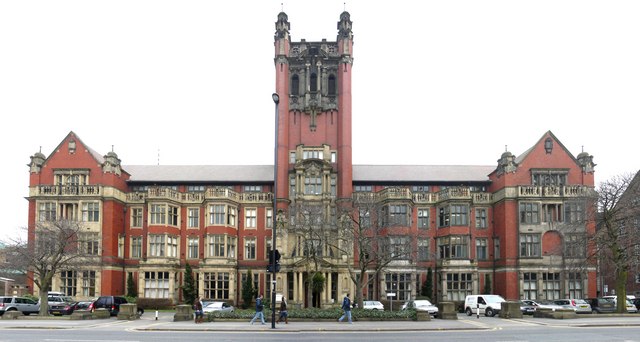 We have maps of the city and campus to help you find your way around, especially if you're on foot
By Car
The postcode is NE1 7RU for those using a sat-nav. Unfortunately parking is not available on campus, however, there are a limited number of spaces for people with limited mobility, please contact Hannah.
The nearest car parks are:
Claremont Road car park (nearest, NE2 4AA)
John Dobson Street (NE1 8HL)
New Bridge Street (NE1 8AB)
Carliol Square (NE1 6UL)
Other car parks around the venue are available. For more information on parking and charges click here.
All car parks accept coins and phone payments, some accept debit and credit cards.
By Train
Central Station is a 20-minute walk from the university through the city centre. There is a metro station at Central Station. The journey to Haymarket takes about 5 mins.
By Air
Newcastle International Airport is about seven miles north west of Newcastle city centre.
Taxis are available outside the terminal and the journey to the city centre should be about 15 minutes and cost between £15 - £20.
There is also a Metro station at the Airport. By metro it will take approximately 25 minutes to travel to Haymarket, the nearest stop to the university. You'll need all three zones (A,B and C), a single ticket costs £3.10, an unlimited day pass within these zones costs £4.70. Single tickets are valid for 90 minutes, day passes are valid all day long, on the day of purchase. Tickets need to be purchased before entering the platform and can be bought by designated ticket machines which accept cash, all major credit and debit cards as well as Apple pay.
Metro Map and timetables
Trains run frequently during the day. The service starts around 05.45 and stops about 23.30.
Maps and timetables are available from the Nexus website:
Buses run to Newcastle city centre and the University from the airport entrance. To plan a bus journey from the airport see the Traveline website.
But tickets can be purchased on board from the driver, only single and full day tickets are available. Returns do not exist. Tickets can be purchased using cash and contactless debit and credit cards.
Mobikes
You may see bright orange Mobikes around the city, these are available to hire and are dockless.
Download the app, pay a £2 deposit and enjoy 30 minutes of cycling for only 50p.
Top