Keynote speaker
Professor Doctor Britta Sweers, Institute of Musicology, University of Bern.
Professor of Cultural Anthropology of Music, Deputy Director of the Institute of Musicology, Director of the Centre for Global Studies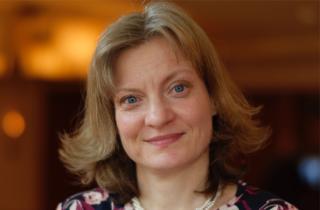 Britta Sweers is Professor of Cultural Anthropology of Music at the Institute of Musicology (since 2009) and Director of the Centre for Global Studies (since 2015) at the University of Bern (Switzerland). Since 2015 she has also been President of the European Seminar in Ethnomusicology (ESEM). Having studied at Hamburg University (Ph.D. 1999) and Indiana University (Bloomington, 1992/93), she was Assistant (2001-2003) and Junior Professor of Systematic Musicology and Ethnomusicology at the Hochschule für Musik und Theater Rostock (Germany) from 2003 to 2009. Her research addresses the transformation of traditional musics (particularly of the British Isles, the Baltic Countries, and Scandinavia) in global contexts, music and nationalism, gender, applied ethnomusicology, and soundscapes. She has been leading the inter-European SNF project 'City Sonic Ecology: Urban Soundscapes of Bern, Ljubljana, and Belgrade' since 2014. Major publications include Electric Folk: The Changing Face of English Traditional Music (2005), Polyphonie der Kulturen (["Polyphony of Cultures"] CD/CD-ROM 2006/8), Grenzgänge – Gender, Ethnizität und Klasse als Wissenskategorien in der Musikwissenschaft (["Border Crossing – Gender, Race, and Class as Category of Knowledge in Musicology"] edited with Cornelia Bartsch, 2016). She is co-editor of the European Journal of Musicology and of the Equinox book series Transcultural Music Studies.
Top