Teachers' Workshop
Free Teacher CPD Workshop

Promoting Marine Education
Getting Marine Science Into Your School
Date: Monday, 1st October 2018
Time: 1pm-4.45pm, registration and light buffet from 1-1.30pm.
Location: Great North Museum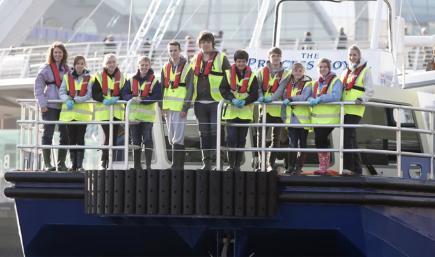 EMSEA would like to invite you to our FREE teacher CPD workshops which will showcase way in which you can embed marine themed lessons across the National Curriculum and STEM. We have leading experts in marine education who will share their experience of engaging young people with marine activities in the school environment. The program includes workshops which will be tailored to both primary and secondary school teachers.
Workshop

Facilitator

Description

1
National Marine Aquarium

Ocean Literacy and the National Curriculum at KS2 and 3.

Join The National Marine Aquarium's Schools Outreach Officer in the North East, for a discussion on how Primary and Secondary schools can bring the ocean into their classrooms and use marine examples as a hook to capture pupil engagement and enthusiasm for STEM and Science.

2
Great North Museum

Fish Fingers and Stronger Shells – Evolution and the Oceans

Get hands-on and investigate the process of evolution using the collections at the Great North Museum: Hancock. Curators and learning staff will give you access to our objects so that you can trace changes in sea creatures over millions of years and discover how the first land animals emerged from the sea.
3
Blyth Tall Ships

'The Williams Expedition - Rediscovering Antarctica with the Blyth Tall Ship Charity'

Blyth Tall Ship the charity celebrates the life and achievements of William Smith. William Smith was born in Seaton Sluice, grew up in Bedlington and became Master of the Brig Williams boat built in Blyth.

In 1819, while sailing around South America, he drifted into unchartered waters further south than any man had sailed before and discovered land. He was the first person to set foot on the frozen, windswept and uninhabited continent of Antarctica.

This session will give you the opportunity to hear about the charities achievements, engagement with local schools and how your school can follow the upcoming expedition to Antarctica.

4
Newcastle University

Regional Community Curriculum, The Martine Heritage of Cullercoats

A case study to demonstrate how science and history can be brought to life.

We will share details of how we inspired local pupils about the history of the local area via practical STEM sessions. Our approach brought history alive for pupils by helping them learn more about how Cullercoats has changed over time so they can be proud of where they live and it's made them feel much more part of the local community".

5
Field Studies Council

IDEAS FOR INNOVATIVE TEACHING ON THE SEASHORE FOR SECONDARY SCIENCE.

A 'hands on' workshop to explore of ways to engage with and maximise learning opportunities for secondary level students (especially post 14 pupils) through field visits to coastal environments. How can Information Technology be used to collect and collate field data and how can important skills like fieldwork sampling and concepts like taxonomy, ecological energetics, diversity and adaptation be taught from marine and coastal examples? How can coastal field trips help raise awareness of wider environmental issues and help increase levels of ocean literacy in young people?
This event is brought to you by: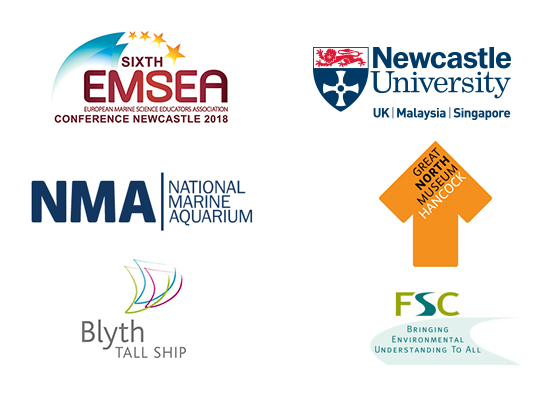 Top