Coastal Facilities Tour
On Monday 10 September and Friday 14 September we will be offering the opportunity to visit the University's Coastal Facilities. The tour will emcompass Tyne SubSea, The Dove Marine Laboratory and Blyth Marine Station, home to the Research Vessel, The Princess Royal and the Emerson Cavitation Tunnel. There will be a small charge of £25 to pay towards transportation costs.
Tyne SubSea - National Centre for Subsea and Offshore Engineering
Situated on the bank of the River Tyne and regarded as one of the leading research universities in the UK we have strong and well-established links with industry partners. This research facility will complement our existing research and development capabilities, allowing us to continue developing world-first technology from the North East of England.
The National Centre for Subsea and Offshore Engineering is a carefully selected addition to Newcastle University's portfolio to support the North East's established subsea engineering expertise.

The Centre includes a Research Hyperbaric Chamber which is principally used for long-term research programs, for knowledge exchange by companies and also in collaboration with other Universities. Spare capacity, if available, can be used for more short-term projects. So, as with all our research facilities, we welcome enquiries from all potential users for academic study, research or skills development.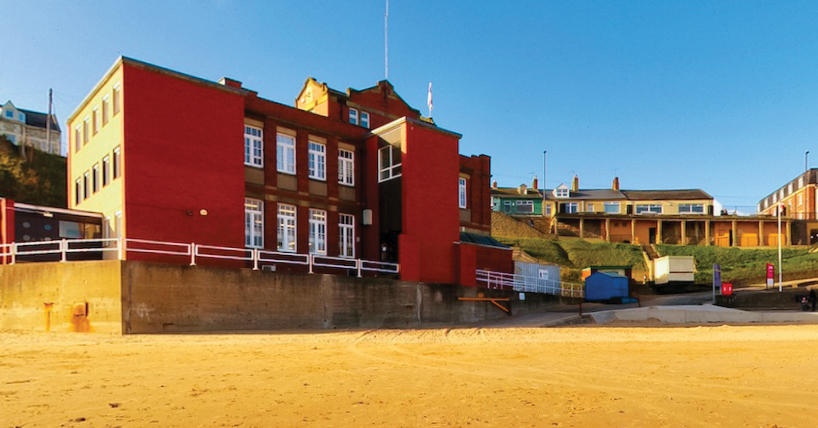 The Dove Marine Laboratory, Cullercoats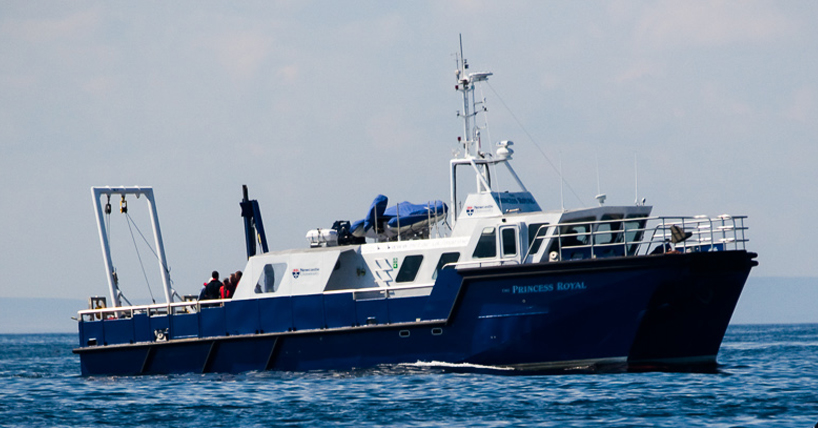 RV, The Princess Royal, Blyth Marine Station
The Dove Marine Laboratory
Our Laboratory at Cullercoats is an important facility for the School of Natural and Environmental Sciences.
The Laboratory has a proud history of supporting excellence in Marine Science research, education and outreach for over a century. The University has recently invested in and upgraded the facilities, so that this tradition will continue for many decades to come.
Blyth Marine Station
Based at the Port of Blyth, this facility enables us to support the the operation of the Research Vessel, The Princess Royal.
We use this facility to enhance the learning experience of our Undergraduates and Postgraduates. We also use it for education and local engagement with local schools and colleges. It also supports the research carried out by our PhD students, staff and commercial clients.
Emerson Cavitation Tunnel
The tunnel was originally installed in the School of Marine Science and Technology in 1949 and entered service in 1950-51. The tunnel was completely modernised in 1980, and was further equipped with modern flow measurement systems in 2000. An enhanced measuring section with higher speed capability and matching control systems was installed during 2007. The tunnel has been re-located to a purpose built facility at the Blyth Campus as part of a £2 million investment.
The Emerson Cavitation Tunnel provides an efficient service to the marine sector, including ship owners, shipyards and propeller manufacturers. As well as commercial consultancy services, the Emerson Cavitation Tunnel offers background research and development services to academia for cavitation, noise, propulsion, turbines, coatings and hydrodynamics related activities.
Payment
| Coastal Facilities Tour | Fee |
| --- | --- |
| Coastal Facilities Tour - to include Dove Marine Laboratory, Tyne Subsea, Blyth Marine Station and Emerson Cxavitation Tunnel | £25 |

Payment option via Newcastle University WebStore (card payments) is open online now. Please visit the link provided below to make your secure payment.
Please click through to "Further Options" to include payment for Coastal Faciltites Tour.
Top