Exhibitors
Exhibitor space will be available in the Lindisfarne Room, Hadrian centre from 9am, 10-13 September. The exhibition space will used for will be showing confernce posters space and will for refreshments and lunches thought from 11:00 and 15:15 for coffee and 12:45 for lunches.
There will be many other opportunities for additional corporate sponsorship, such as welcome drinks on the 10 September to the conference dinner at 'The Boiler house' on the 12 September.
If you wish to sponsor additional items, such as bags/pens etc, please contact:
Sheree Ibbetson : sheree.ibbetson@ncl.ac.uk
For all exhibitors a price list will be available shortly.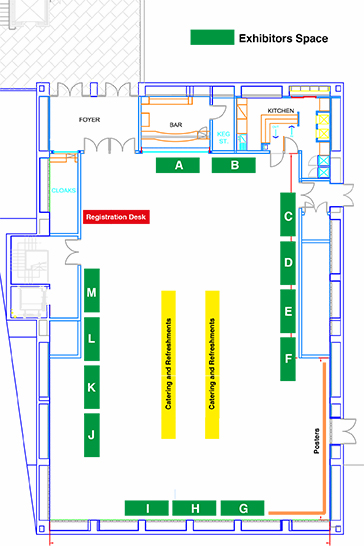 Top